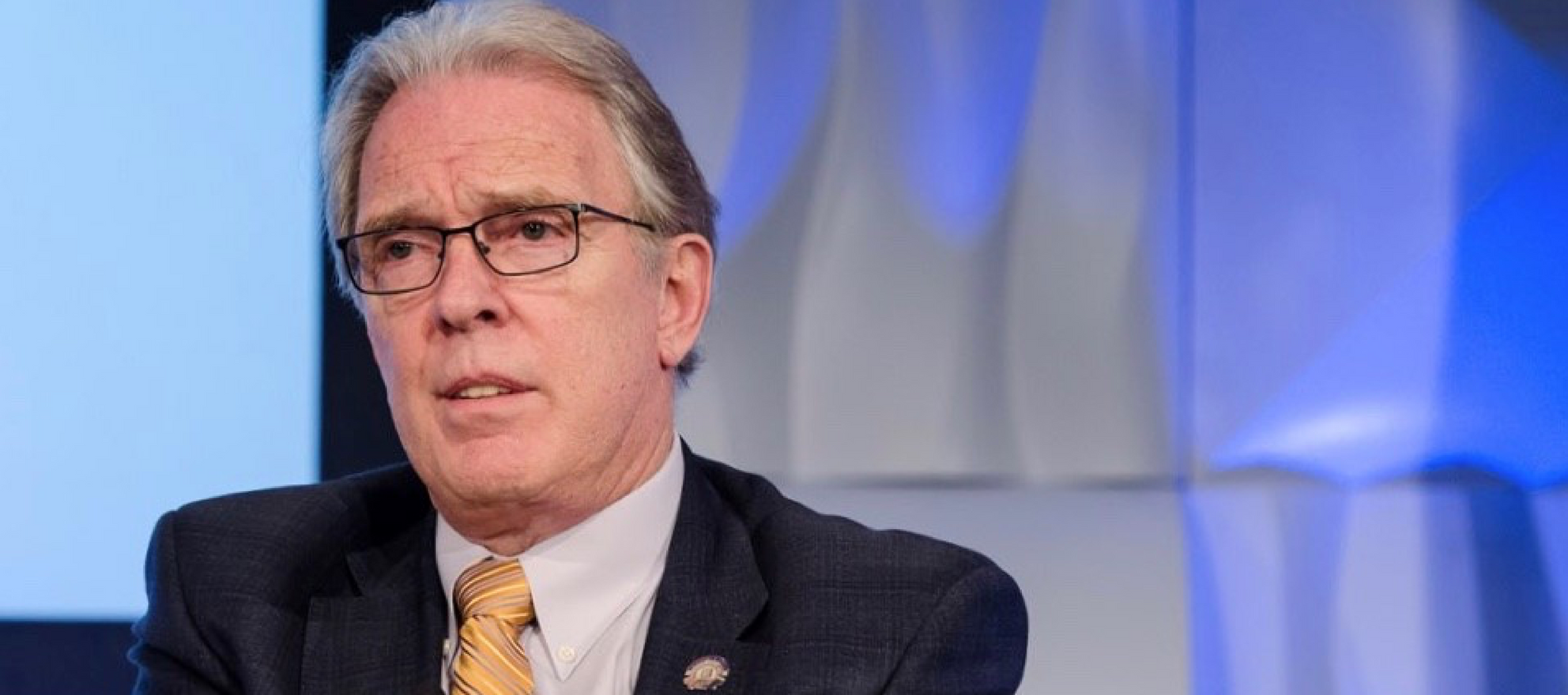 REPOSTED DIRECTLY FROM INMAN NEWS. THIS CONTENT HAS NOT BEEN MODERATED BY WFG NATIONAL TITLE.
David Charron, elder statesman of the MLS world, is stepping away from his role as the chief strategy officer of one of the nation's largest multiple listing services, Bright MLS.
Bright, which now has 87,000 participating agents, launched last year covering six states in the Mid-Atlantic region after a merger of its predecessors, MRIS and TREND. Charron had served as the president and CEO of MRIS since January 2001. He, along with former TREND President and CEO Tom Phillips, spearheaded the merger, ushering in what they called "the next era of MLS." Large MLSs across the country have subsequently followed their lead and pioneered industry collaborations of their own.
In an email to Inman, Charron said he was proud of what he and Bright's management and shareholders had accomplished.
"I have been a part of managing a massive makeover of MRIS, taking it from a company that had good bones but one that also suffered from antiquated, proprietary technology and very poor financials to inarguably substantial success," he said.
"We then determined that in order for the broker to be successful we needed to break down arbitrary boundaries and lower costs while also providing better products and services to agents. Thus Bright was envisioned and launched."
Charron said he is not retiring. He will transition from his current full-time position at Bright to a part-time role as a consultant, effective Aug. 1, Phillips (now Bright's CEO) told Bright shareholders in an email today. Charron will also continue to serve in several industry leadership positions including as chair of the Council of Multiple Listing Services (CMLS), director for the National Association of Realtors (NAR) and chair of the MLS think tank MLS RoundTable.
He will also remain president of MRIS Investors, Inc., which is the holding company for the assets that did not convey when MRIS and TREND merged to launch Bright. "It includes a building and remaining cash that will ultimately be distributed to the original MRIS shareholders if and when the building gets sold," Charron said.
Phillips and Bright COO Brian Donellan will take over Charron's duties as chief strategy officer. Charron said he expected a new person to eventually fill the role long term.
In his email to shareholders, Phillips said Charron had approached him "several months ago" to say he wanted to reduce his role at Bright. Phillips praised Charron's contributions at Bright in regards to strategy development, market expansion and business development.
"David's contributions to Bright are countless, as are his contributions to MRIS, one of our founders, and to the industry. Throughout his entire professional career, he has brought constructive ideas, clarity and vision to every engagement," Phillips said.
Asked what he planned to take on next, Charron said, "It was simply time for me to stand down and make way for the next gen leader. Plus this move affords me the opportunity to not only continue to assist Bright but also explore other options if I choose to do so. I have no immediate plans other than to reflect on what we have accomplished and let the next phase come to me."
Called "the godfather of mutualistic MLS deal-making" by Inman contributor Sam DeBord, Charron is also the first-ever recipient of the CMLS Peter Shuttleworth MLS Executive Award of Excellence for MLS executives who have observed the highest qualities of leadership in their own organization.
Like me on Facebook! | Follow me on Twitter!
The views and opinions of authors expressed in this publication do not necessarily state or reflect those of WFG National Title, its affiliated companies, or their respective management or personnel.
Want to get these articles delivered directly to your inbox?
Sign up to get a weekly recap email with the hottest articles delivered every Friday.